About Stephanie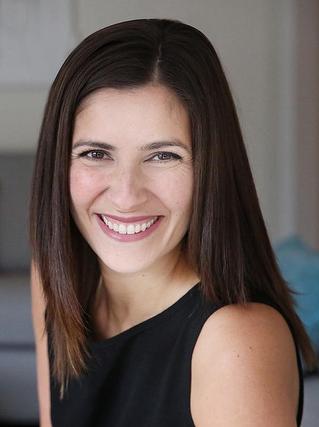 Experience
Stephanie started her real estate career as she wanted to get to know and help people in her community. Stephanie is proud to be a part of CENTURY 21 B.J. Roth Realty Ltd. CENTURY 21 ranks highest in customer satisfaction among real estate brokerages across all four home buyer and seller arrangements, including first-time buyers, repeat buyers, first-time sellers, and repeat sellers. Stephanie's energy and genuineness will draw you to her. Her loyalty to you and commitment to service excellence will keep you coming back to her.
Value added service
Stephanie provides a full-service approach and is committed to learning and delivering the depth of service that each individual client requires. Stephanie is proficient with modern, digital tools and will use them to optimize the properties entrusted to her. She believes in providing a comprehensive approach to clients, focusing on understanding individual circumstances to create a plan of action that is tailored to her client's needs. Stephanie believes strongly in open communication and transparency. She works hard to empower her clients with the tools and resources needed to make informed decisions. Stephanie's clients can expect the same exceptional quality service time after time, and trust when they refer their friends that they will receive the same level of commitment and successful outcomes.
Community Involvement
Stephanie believes strongly in giving back to the community. She will be working to partner with local community groups in addition to working with CENTURY 21 B.J. Roth Realty Ltd. and its support of Easter Seals, Big Brothers Big Sisters of Barrie, Simcoe Children's Aid Foundation, and The Barrie Food Bank.
Education
Stephanie has assisted in brokering multi-million dollar international contracts while working in the publishing industry. She has honed her analytical skills working for the province, reading and applying legislation and policy while mediating, influencing, and negotiating successful outcomes between worker's and employer's.
She continues to develop her skills and education. She has completed Humber College Institute of Technology and Advanced Learning's Voice of the Customer Insights into Service Excellence certificate; is eligible to write her Canadian Professional Sales Association (CPSA) exam after completing an accredited sales and business development program; and has completed other communication and emotional intelligence courses and certifications.
Family
Stephanie is passionate about her family. Stephanie and her wonderful husband are raising their three beautiful and amazing children, right here in Barrie. Together, the five of them spend as much time outside doing activities such as hiking, swimming, bike-riding, and walks in their neighbourhood. Barrie has enabled Stephanie and her husband to offer a life immersed in green space to their children. They are looking forward to exploring more of what Barrie and the surrounding area has to offer as their children grow. Stephanie enjoys being active, travelling, and reading.
Whether you are looking to buy or sell real estate, Stephanie will guide you skillfully from beginning to end with her result-driven approach and effective negotiation skills. Backed by CENTURY 21 B.J. Roth Realty Ltd.'s effective marketing and dedication to the community she will help you sell your home on your terms. Trusting Stephanie with your real estate needs will enable you to sell your current home or find the home for you that you will love.